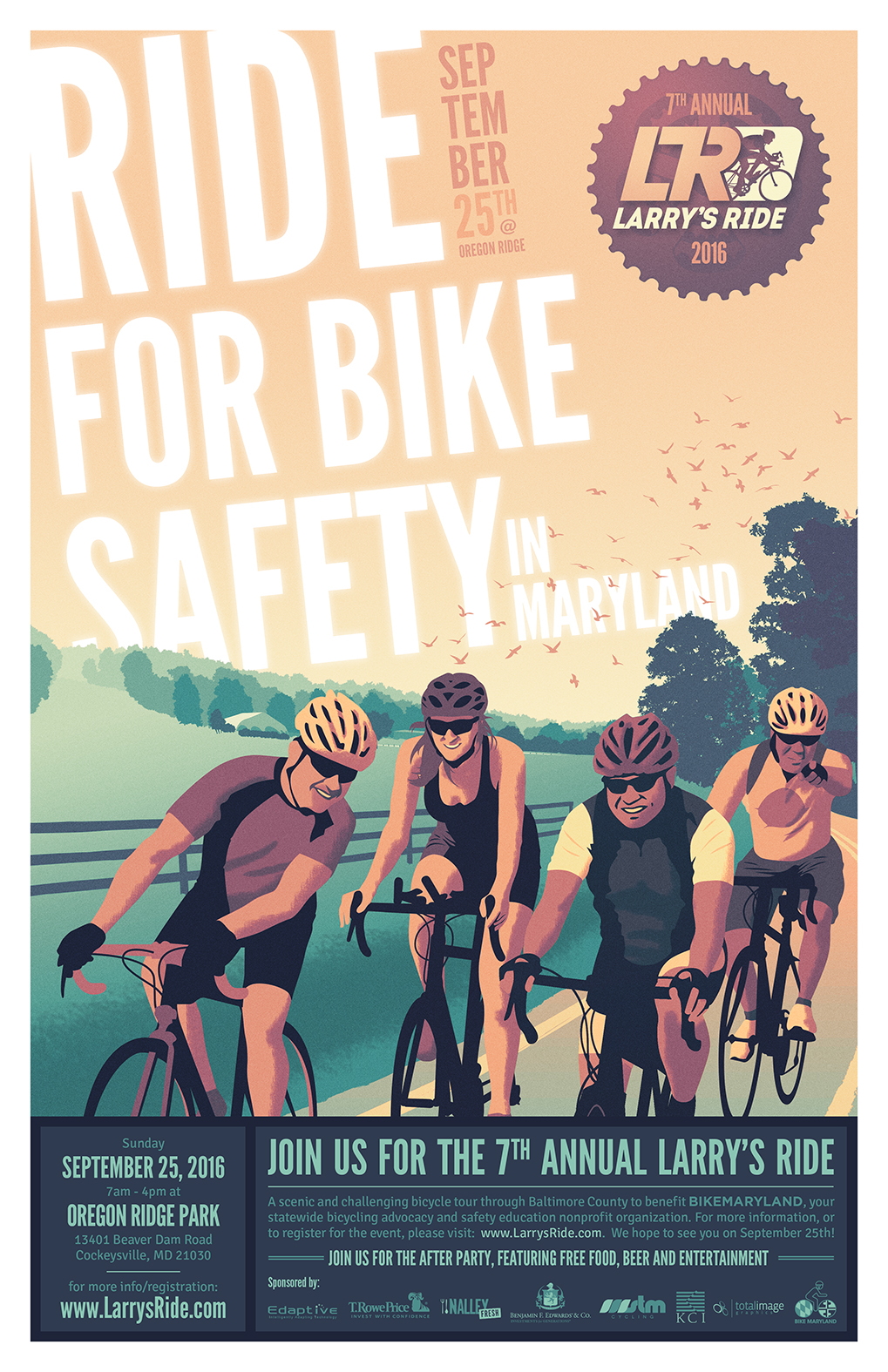 What:
A scenic and challenging bicycle tour through Baltimore County to benefit Bike Maryland, your statewide bicycling advocacy and safety education nonprofit organization. Registration includes cue sheets for four routes that highlight the challenging hills that Larry loved, SAG support, rest stops, bbq lunch, and all the socializing you can handle after your ride!
Pricing:
$35: Members Pre Sale March 28-31
$40: April 1 – June 15
$50: June 16 – July 30
$55: August 1 – August 31
$60: September 1 – September 24
Photos from the 2016 Larry's Ride can be found at Epic Life Images.
When:
Sunday September 25, 2016 7am-4pm
Where:
Oregon Ridge Park, 13401 Beaver Dam Rd, Cockeysville MD 21030
---
The Routes
Here are the 2016 routes. These cues sheets, routes and GPS files may change due to changes in road conditions.